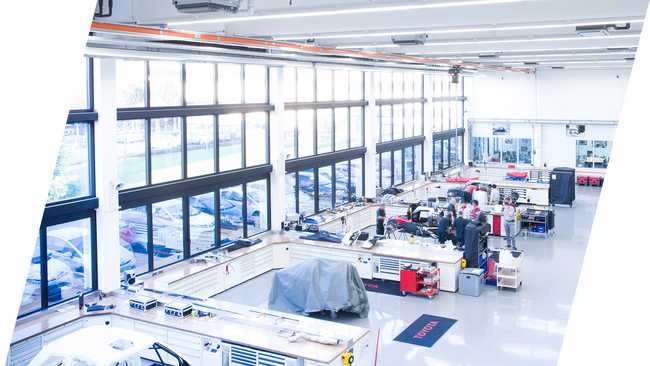 COMPETING TO WIN. INNOVATING TO INSPIRE
From cutting-edge design and development tools, to every top-spec machinery needed to validate and produce high-performance components, our facilities are continuously evolving to deliver excellence, on and off track. Thanks to our specialised workforce and high-tech infrastructure, we push the limits for better in every area, from the idea stage right through to assembly and race operations.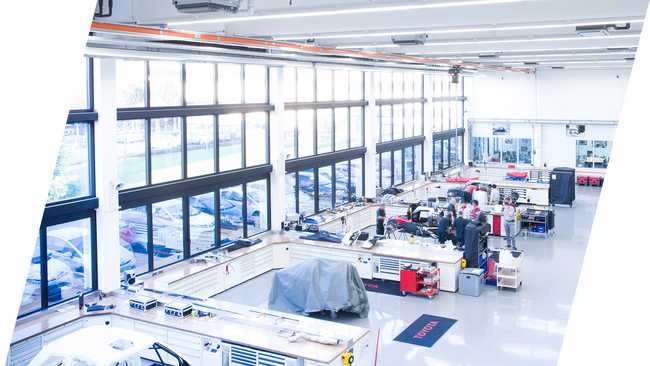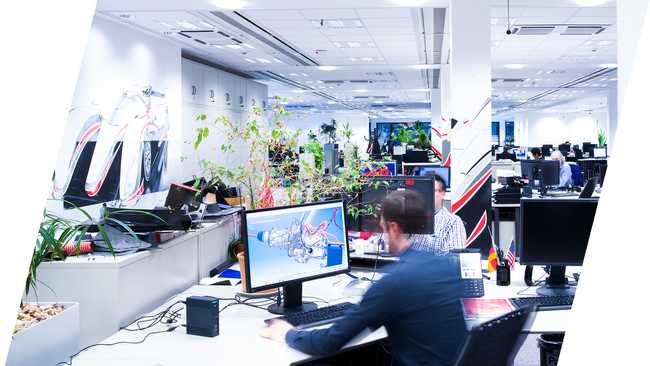 ENGINEERING PERFORMANCE AND INNOVATION
Our Chassis and Powertrain Development department encompasses a wide range of design and engineering expertise, covering all aspects of vehicle development. This dedicated department includes specialists in component and full vehicle engineering, supported by the latest computer aided engineering tools and physical test rigs.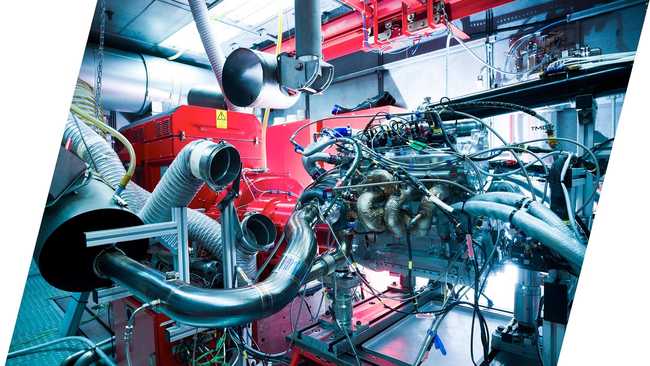 A TESTING ENVIRONMENT
Combining two wind tunnels, a suite of engine dynamometers and a purpose-built 2,600m² full-car and component testing area, TGR-E's research and development facilities provide a range of validation possibilities to support performance and reliability analysis.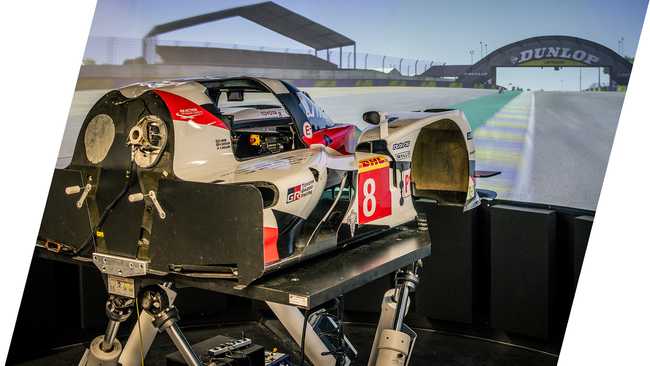 SIMULATION FOR THE FUTURE
TGR-E was an early adopter of driver-in-the-loop technology and is constantly expanding its capacities in this innovative area, acquiring cutting-edge technology and IP rights, specifically in the area of driving simulators and telemetry streaming.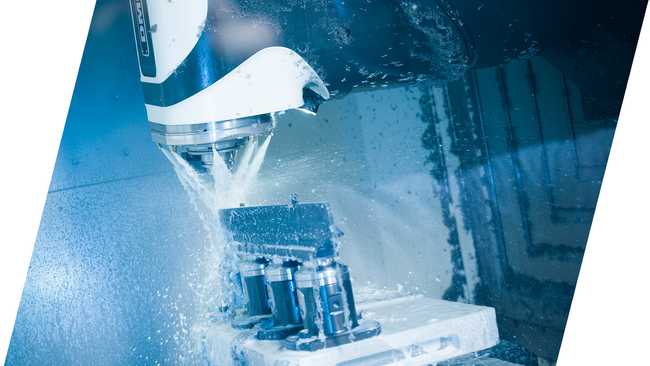 PRODUCING PERFECTION
Bringing innovative designs to life in a range of materials is a specialist task and TGR-E has the experts and facilities to deliver in ultra-quick time. A large and varied CNC machine shop combines with modern carbon composite, additive manufacturing and fabrication production areas to deliver high-quality solutions, proven in the demanding world of top-level motorsport.