COMPETING TO WIN, INNOVATING TO INSPIRE
TOYOTA GAZOO Racing Europe (TGR-E) is an engineering centre and home of the TOYOTA GAZOO Racing teams in the FIA World Endurance Championship and the FIA World Rally Championship as well as global customer motorsport activities. Using the experience, processes and facilities, in Cologne and Finland, which have been developed through our motorsport activities, we enhance TOYOTA's global effort to make ever-better cars. In addition, TGR-E also supplies specialist development and production services to external partners, including organisations and teams working at the top level of motorsport.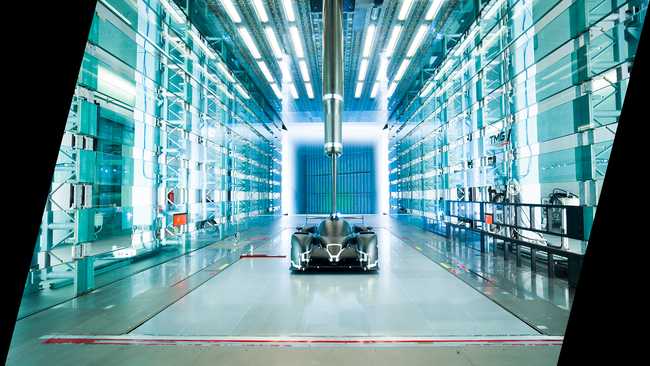 IMAGINING THE FUTURE
Constructed to the highest standards with no compromise on quality or functionality, our Cologne and Finland facilities offer a wide range of machines, facilities and expertise for automotive research and development. We have long experience of engineering individual parts up to full vehicles, including the heart of the car – the powertrain. We take pride in our manufacturing and assembly skills: "Made at TGR-E" represents quality and performance.
WORLD CHAMPIONSHIP WINNERS
TOYOTA's successful FIA World Endurance Championship (WEC) and FIA World Rally Championship (WRC) campaigns are operated by TGR-E. Around 300 people work within the 30,000m² Cologne facility, which includes cutting-edge facilities for design, production, testing and assembly of components and vehicles and also operates the WEC team. An additional team of 150 colleagues runs TOYOTA GAZOO Racing's World Rally Team from the Finland and Estonia branches.
SHARING OUR PASSION
Our passion for making ever-better cars extends beyond works motorsport; we bring the TOYOTA GAZOO Racing philosophy to customer motorsport vehicles as well. The GR Supra GT4 is the first global customer race car from TOYOTA GAZOO Racing, combining stunning good looks with true motorsport performance. It follows successful local projects from TGR-E to offer motorsport versions of the popular GT86 coupe.
TGR DRIVING EXPERIENCE
Unleash your inner daredevil with us! TOYOTA GAZOO Racing Driving Experience is the official driving event provider for TOYOTA GAZOO Racing Europe. We are on a mission to spread happiness through driving, challenging drivers from the frosted ground of the Arctic Circle to the most demanding circuits on tarmac.